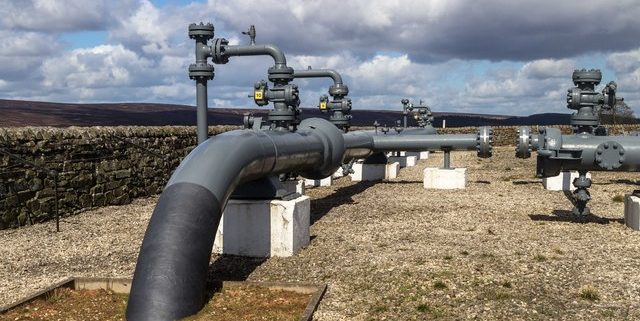 2018 Expect A Better Year in Alberta and at Buffalo; We Are Ready to Serve You!
As we head into 2018 and with WTI at $60/bbl it just feels better across Alberta. We are gearing up, adding trucks, technicians and new technology focused on delivering better productivity and quality for our clients. We are ready to go and we are tracking the positive investment developments of many of our clients that have us feeling very optimistic.
Trans Mountain Pipeline is a go and we believe the spin offs from this will provide positive benefits for all of us.
Enbridge Line 3 is well underway and we were happy to provide support for this project in two Provinces.
IPL's announcement of a $3.5 billion-dollar Petrochemical plant build out in the Industrial Heartland and the potential for an added propane facility by Pembina pipelines in 2020.
Continued strength in the liquids rich Montney and Duverney have many oil and gas companies expanding drilling and pipeline infrastructure.
Lastly, we are dealing with a real winter and in a way, I hope it continues for some time. The more Alberta natural gas that gets burned the better it will be for prices coming back.
Canada's Opportunity (Sources:Â  Toronto Sun, CAPP)
Canada currently has the third largest oil reserve in the world, but our development and economic prosperity has always been based on the careful, sustainable and safe extraction of our natural resources.  At the same time, global demand for energy is growing at a rapid pace – especially with emerging and developing economies such as China and India, where the standard of living is improving.
In the latest forecast by the International Energy Agency (which published its 2016 World Energy Outlook in November 2016), there is a prediction that global energy consumption will rise 31% by 2040.  This increase includes a 12% rise in oil consumption and allows for 49% growth in natural gas.
Now, it is even more important for Canada to ensure our natural gas and oil reserves are able to access the rest of the world market.  to do this, it is essential for Canada to build new pipelines, Liquid Natural Gas (LNG) terminals and marine transport facilities.
The upcoming major projects would add significant additional capacity:
TransCanada Energy East would 1,100,000 b/d capacity
Enbridge Line 3 Replacement would add 370,000 b/d capacity
TransMountain Expansion Project would add 590,000 b/d capacity
TransCanada Keystone XL would add 830,000 b/d capacity
If these projects proceed as expected, they will help to ensure Canada's prosperity and economic growth, with job creation and economic benefits expected to be significant from coast to coast.  The forecasted government revenues per project are in the billions of dollars per year.
By Larry Kaumeyer, CEO, Buffalo Inspection Services
https://buffaloinspection.com/wp-content/uploads/2017/07/pipeline_inspection.jpg
427
640
Jolyne Fergueson
https://buffaloinspection.com/wp-content/uploads/2021/05/5-LogoFull_Horizontal_green.png
Jolyne Fergueson
2018-01-09 20:01:42
2019-04-19 23:32:51
2018 Expect A Better Year in Alberta and at Buffalo; We Are Ready to Serve You!