2020 has come and gone and whilst most people are glad to see the back of it, there is and was much to be learned from it on the inspection front. While Zoom, Teams, Skype and Face Timing have become standard practices for business; digital twinning, remote inspection oversight, analysis and enterprise reporting within the inspection industry have not. While they are technologically possible, we have not been able to fully apply them during this transitional time due to legacy interpretations and habits not evolving.
What is Digital Twinning?
Digital Twinning (DT) for the purposes of this article, is the term given to a digital replication of the systems and devices used for inspection. It essentially means that an inspection can be done in Alberta and be directly linked in real-time to a screen anywhere in the world.
Benefits of Digital Twinning
The direct benefits of DT are that you can have one level 3 controlling up to 4 technicians, and potentially more, while providing analysis and reporting without having to be deployed to the site.
Digital Twinning and NDT
To this day, there are words in our codes that state "Direct oversight" must be in place for all inspections done by anyone other than a level 2 or 3 technician. National Standards and Company specifications mandate that inspections must be done by a level 2 or 3. Not much has changed on the inspection front within these documents that would allow for DT, Cloud, and enterprise technologies to be fully implemented. Bearing in mind that the legacy of many Standards and Codes, was based upon analogue technology with a low Probability of Detection, (in the order of 50% for manual shear wave), so "direct oversight" in the literal sense was essential and supported the codes and standards intent.
Cost Savings and Improved Efficiency
This year's impact on business has resulted in a lot of clients asking for discounts and reduced pricing for inspection scopes. The lesson learned is that manageable price reductions must be correlated to improved or modified inspection practices, so the commercial viability continues to allow a solid and beneficial business relationship and maintains quality and consistency of results. In short, standards and specs need to come up to speed on newer technology and the digital realm, to improve efficiency, and allow productivity increases wherever possible, whilst maintaining the consistency and quality of the inspection task.
Digitization in the NDT Industry
After 40 years in this industry, I have seen more advancement in the last 5 years than I have in the previous 35. What has enabled this? A combination of software and hardware advances, reductions in hardware prices and a global cooperative that has enabled best practices to be standardized; plus, internet speed, interconnectivity, and cloud accessibility. The transition to the digital world has arrived and most of the equipment can now produce images from collected data and transmit it to the cloud for ease of access and analysis from anywhere. Data can be extracted in many forms and combinations to enhance and support this analysis.
Digitization has arrived for radiography (RT), ultrasonics (UT), eddy current (EC), visual testing (VT) and many other inspection disciplines. The ability to simply deploy and operate digital inspection equipment under the supervision of a qualified individual, through body cameras, digital twinning, and audio, while using developed applications programmed into the equipment to baseline key variables, is common sense. It also fulfills the direct oversight mandate from a 21st-century perspective. Interestingly, large projects who are raising significant amounts of capital are increasingly being told that digitization is a strategic necessity.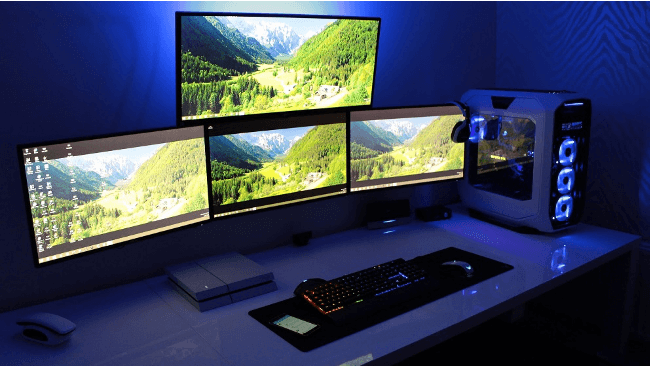 Implementing Digital Inspection Equipment
The key to supporting these initiatives is the training of technicians from a very early stage. When I came into this industry in the 80's you did not really get to touch advanced inspection tools until you had all the academic tools to enable you, plus years of experience. What has changed?  Equipment has become more of an operability exercise than a full-on in-process analysis task, as most of the calculations and historically cerebral activities occur within the equipment itself.
Buffalo Examines the Viability of Digital Twinning
Our company's research program for advanced UT (PAUT, TFM, Plane Wave) has undertaken several experiments to identify technical uncertainties with digital twinning and have identified data, equipment, and practical issues that supervision needs to be alert to.
What we did find was the innate ability of the younger technicians to operate newer digital equipment and quickly fathom out the operability elements that allow field deployment. The interface is key to this and the time and effort employed by software groups in improving this has been incredibly successful, based upon our findings. Bear in mind, that having a level 3 or highly experienced Level 2 overseeing this training is paramount to its success, as there are many nuances that need to be covered during training, related to key variables and how and when the application adjustments need to be considered.
The wonderful thing about digital technologies is once you have refined an application for a specified task it can be easily deployed for small or large quantities and you get imagery and data to support and verify all key variables. However, the geometric nuances and indeterminate signal responses are what require training and supervisory input to ensure a consistent quality of results and analysis.
During our experimentation, there were key variables such as hi/lo locations, material thickness variances and other geometric anomalies that needed to be documented to allow high confidence remote analysis. When there was still concern about an indication, application modifications or changes to the technique were required; this was part of the technician's training focus to ensure competency in operating remotely with the equipment at hand. This was performed all while under the remote supervision of the Level 3.
Digital Twinning Training
Most digital equipment provides a 2D image and in many cases can also be used to render 3D images. This imagery is part of the learnings that have enabled the use of uncertified trainees to be successful in the deployment of advanced digital NDT equipment with Digital twinning.   Pattern recognition is the quickest and best way to teach, and the quality and accuracy of image formation on modern equipment is superb and very accurate if the correct info is provided.   Good technicians are prone to ask questions and are inquisitive, which helps the Level 3 in analysis.
While I have used advanced UT as the primary reference in this document to date, I have done so given it has the most variables to consider and was the focus of our research program.   Other disciplines such as RT can digitize in video form or image form as can Eddy current, ACFM, and visual through laser or video scanning, and their variable numbers tend to be way less than advanced UT, so technically and assumptively, that means that they should be easier to deploy.
Enterprise Systems
The client/customer pays for a report that evaluates the item inspected against a code or standard and which is verified or signed by a competent person. That means that in parallel with digital inspection technologies we need an enterprise reporting system that can support data, imagery, and the direct conversion of essential variable info onto the report. Additionally, it must be signed by a correctly certified technician for it to have any value.
The solution is an enterprise system with offline and online capabilities that enable the transfer of data through the cloud or directly, that can be incorporated into a final document in any form (numeric, text, image, or video). This can then be accessed by the customer or any approved entity that needs to review or receive it. These systems are available commercially, or in my company's case, we created one tailored for our needs (Connex). Over the last 10 years, we have been updating its capabilities continuously to support the newer technologies and the parallel commercial elements that support all inspection activities.
Enterprise System Challenges
The one challenge that currently exists is data file size in the case of advanced UT or video. Should the client want a complete copy of the data file it can sometimes run up to 4 gigabytes in size (technique dependent). When only a report with still images is needed, then file size is easily accommodated. Remember that anything is possible if enough time, intelligence, and money is available, but we are always constrained by the commercial necessities presented.
We are currently involved with a multinational partner in the digital RT sector where we are trying to place a fully marked-up radiographic image onto the RT report (all digitally of course) within the enterprise system. This research has a guaranteed outcome with the existing technology we have. It can also be replicated across all disciplines.
An additional and noteworthy concern of an enterprise system is ensuring the system structure is secure enough to guarantee the clients' outcomes and give them a high level of confidence in the quality of the outputs. These concerns are specific to each client but are driven by good process and practices.
The Future of NDT
How we select candidates to deploy these transformational technologies is a science in itself; trainees need to be motivated to not only execute inspection in the field, with all its incumbent challenges but to be scholarly in the pursuit of knowledge associated with these challenges. Our experience with this element of the digital transformation has been interesting. Younger people interested in inspection are not keen on sitting in classrooms for extended periods of time, they want to be fully immersed and be earning revenue as soon as possible, then progressively learn as they go. The digital world allows this with online learning and as long as they have a committed mentor to learn from, they can quickly become productive employees.
Our experience with using these methods has demonstrated savings of up to 40% against the current inspection protocols being deployed. It is only a matter of time and desire before we are all on the same page.
Andrew Crawford BSc, BTech, PG Dip NDT, CGSB L3
TQMS, Buffalo Inspection Services
https://buffaloinspection.com/wp-content/uploads/2021/02/digital-twinning.png
779
2048
manage WP
https://buffaloinspection.com/wp-content/uploads/2021/05/5-LogoFull_Horizontal_green.png
manage WP
2021-02-19 20:10:52
2021-02-19 20:10:52
Digital Twinning and Enterprise Systems for the NDT Industry